1 year Limited Warranty

14 days right of return

Meer dan 3500 producten

Pay as you like

4 - 8 working days + Shipping time TNT
Information
The Revcon Cobra makes adjustments a snap! This innovative design with Fine Tuning knob, you can easily make incremental changes in seconds with your free hand. This allows you to change your rev rate and / or axis rotation in no time! The three-piece padded system quickly wicks moisture away from your hand to the pad. Comfortable to wear for a quick game or a full day of competition, changing pads and adjustable wrist strap increase the life of your investment.
Glove / wrist rest Dimensions
Use the following method to find your approximate glove size.
Wrap a tape measure around your hand at the widest point (usually the knuckles) and make a loose fist. See the table below which size best suits you.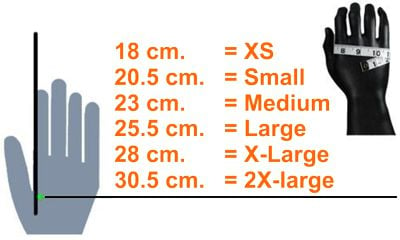 Reviews
No reviews found
Read or write a review