1 year Limited Warranty

14 days right of return

Meer dan 3500 producten

Pay as you like

4 - 8 working days + Shipping time TNT
Information
Glove / wrist rest Dimensions
Use the following method to find your approximate glove size.
Wrap a tape measure around your hand at the widest point (usually the knuckles) and make a loose fist. See the table below which size best suits you.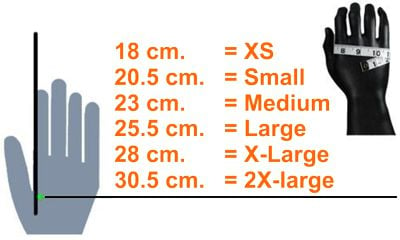 Ivan A.
11 September 2020
Zeer stevig toestel, makkelijk op de arm. Geeft me vooral veel steun bij het werpen, pijn in de pols is gedaan! Het aanpassen van recht naar gebogen en omgekeerd gaat met een schoef, en mocht ietsje gemakkelijker.
BK Telekom B.
11 March 2019
I still have not thrown the ball with it but it looks great