The 9 S10 Grey Felt Sole, Extra Long Slide
1 jaar Beperkte Garantie

14 dagen Recht van retour

Meer dan 3500 producten

Betaal zoals je wil

6 - 10 Weken + Bezorgtijd PostNL
Informatie
| | | |
| --- | --- | --- |
| XX Small | Women size US 5-6.5 |  EU 35-36.5 |
| Extra Small | Men size US 6.5 |  EU 39 |
| | Women size US 7-8.5 |  EU 37-38.5 |
| Small | Men size US 7-8.5 |  EU 39.5-41 |
| | Women size US 9-10 |  EU 39-40 |
| Medium | Men size US 9-10.5 |  EU 41.5-43 |
| | Women size US 11 |  EU 41 |
| Large | Men size US 11-12 |  EU 43.5-44.5 |
| Extra Large | Men size US 13-15 |  EU 45.5-47 |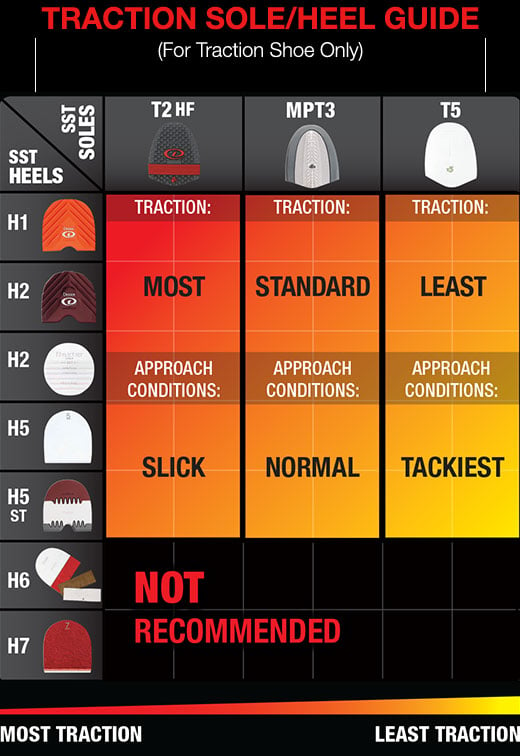 Recommendations
Use a Lower Heel Number than Sole Number
Because you brake with your heel, use a heel with more friction (a lower number) than the sole. Otherwise, you won't have adequate slide-brake action. An exception would be if you bowl best with a heel that has the same number as the sole. Using a higher heel number than sole number is possible but not recommended for general approach conditions.
Break-In your Soles and Heels
When changing either the soles or heels of your SST shoes Dexter recommends that you use caution when trying the new combination for the first time. Taking several practice slides on the approach without holding a ball will allow the bowler to predict how the reconfigured shoes will slide on the current approach conditions before throwing the next ball.
Reviews
Geen reviews gevonden
Help ons en andere klanten door het schrijven van een review