Paste instructions Stickers
Benodigdheden:


     A lint-free cloth and soapy water to clean the surfaces and grease

     Paint tape (for example, from TESA)

     A Clean dry cloth or debit card to press the sticker

     A Needle

1) Make the surface clean and free of grease.

2) Attach the sticker on the back clean and bring it to the correct position. Paste the sticker on left and right with masking tape.

3) If the sticker is in the right place, is sticking the sticker over the entire width at the top with masking tape. Remove the two pieces of tape at the sides.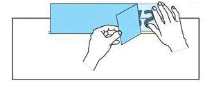 4) Fold the sticker up and remove the backing sheet at the back. again possibly make the surface dust. For large stickers you can first remove one half of the backing sheet and then the other.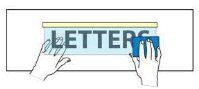 5) Fold the sticker carefully back, but stick him not fixed yet. Let the sticker does not fall to the ground!  Rub hand, a cloth or debit card (note burrs!) Sticker firmly. Beginning in the mid-upper rubbing down. Rub from the center down the left and right.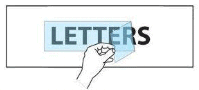 6) Remove the application foil from the sticker. Make sure that the letters do not come with the foil. Should this happen, paste the film gently back a bit and rub the sticker again firmly. Let any sticker sit a while to adhere to give the glue a chance well.

7) Any air bubbles can pierce with a pin and rub off. After a few days the sticker attached to the ground.
Note: Do not attach under a temperature of 10 degrees Celsius