Shoe Size Help
Men's Shoe Size Chart
Follow the foot measuring directions provided and match your measurements to the men's shoe size chart below.
The heel-to-toe length is the most common measurement to determine men's shoe size, but other characteristics impact how a shoe fits, including the width of your foot, arch length and instep.
International Size Conversion Chart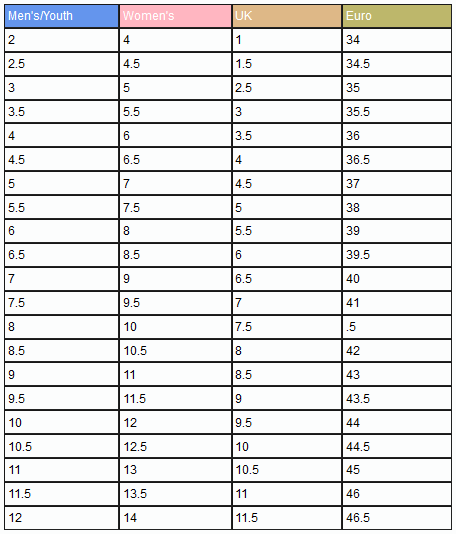 Women's Inch to Size Chart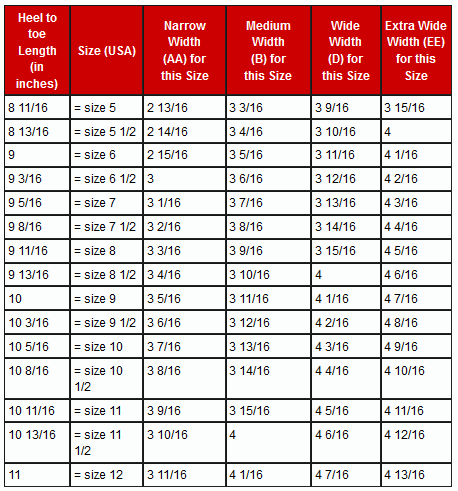 Men's Inch to Size Chart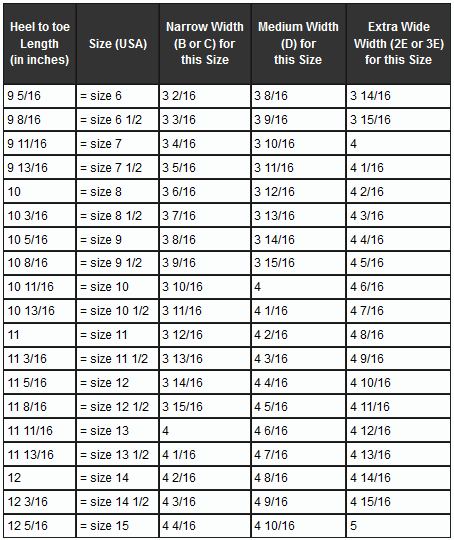 Kids' Inch to Size Chart (sizes below are boy's sizes)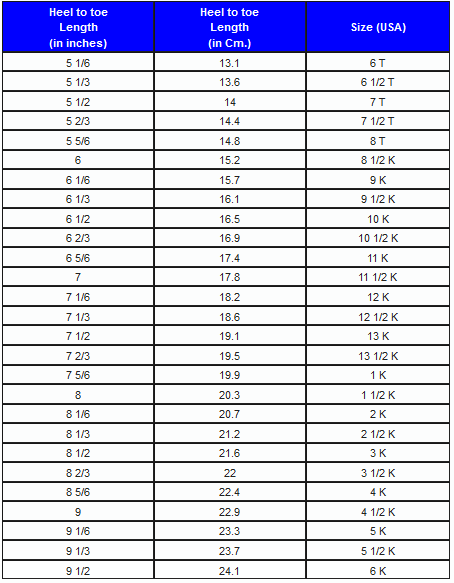 HOW TO MEASURE YOUR FEET TO DETERMINE SHOE SIZE
Measure in the afternoon because your feet may swell during the day and impact the fit of your shoes.
Stand with one foot on a piece of paper.
Mark the paper at the end of your heel bone and at the end of your longest toe.
Measure the distance between these two points and repeat the process for your other foot.
If one foot is slightly larger, use the larger measurement as your foot size.