1 year Limited Warranty

14 days right of return

Meer dan 3500 producten

Pay as you like
Information
900 Global offers the perfect all-rounder with the Wolverine Strike. To do this, they took the symmetrical Lacerate 2.0 core and encased it with the S70 Solid cover. This combination promises a comfortable length with a pleasant pull on the alley. Due to the not too matt 4000 grit Abralon finish, the Wolverine Strike still saves enough energy for the backends. The perfect combination for all league and house bowlers.
Color: purple / neon green - All colors may vary slightly from the image. Core: LACERATE 2.0 Symmetric Shell: S70 Solid Reactive Box Finish: 4000 Polished Recommended Lane Conditions: Medium oil volume A few small holes in the ball's shell are normal. Weight - RG / Differential / Int. differential 16lb - 2.53 - 0.051 15lb - 2.54 - 0.053 14lb - 2.54 - 0.052 13lb - 2.59 - 0.045 12lb - 2.65 - 0.035
Recommended area of use: Due to the abundance of balls these days, our EMAX team has thought about what else can help you with ball selection. Below you will find an overview of the conditions for which, in our opinion, this ball is useful. But please consider that there are also fast and slow track surfaces, we cannot go into them. Very high oil volume (from 30ml): Not suitable High oil volume (26-30ml): Not suitable Medium oil volume (22-26ml): Suitable Low oil volume (below 22ml): Conditionally suitable Long Oil (from 43Ft.): Not suitable Medium Oil (38 - 43Ft.): Suitable Short Oil (under 37Ft.): Not suitable House oils (from a ratio of 1:5 and lighter): Suitable Sport pattern (from a ratio of 1:4 and heavier): Conditionally suitable Transition (change in oil pattern after several games - less oil in the front area): Suitable Carry Down (More oil pushed into the backend): Not suitable Large play paths: Conditionally suitable Direct paths of play: Suitable
Do you want us to drill the ball, then choose the desired drilling service, fill in the details and add it to your shopping cart.
Specifications
| | |
| --- | --- |
| Power Scale: | |
| Factory Finish: | 4000 Grit Abralon |
| Finish: | Matte |
| Coverstock: | Solid Reactive |
| Coverstock Name: | S70 Solid |
| Differential (15lbs): | 0.053 |
| Flare Potential: | Med -high |
| Core Type: | Symmetric |
| Core Name: | Lacerate 2.0 |
| RG (15lbs): | 2.54 |
| Lane Condition: | Medium-Heavy |
| Mass Bias Diff (15lbs): | |
| Breakpoint Shape: | |
| Performance: | |
| Release Date: | |
| Ball Warranty: | 1 Year |
| Torque (1-10): | |
| Length (1-25): | |
| Backend (1-20): | |
| Total Hook (1-100): | |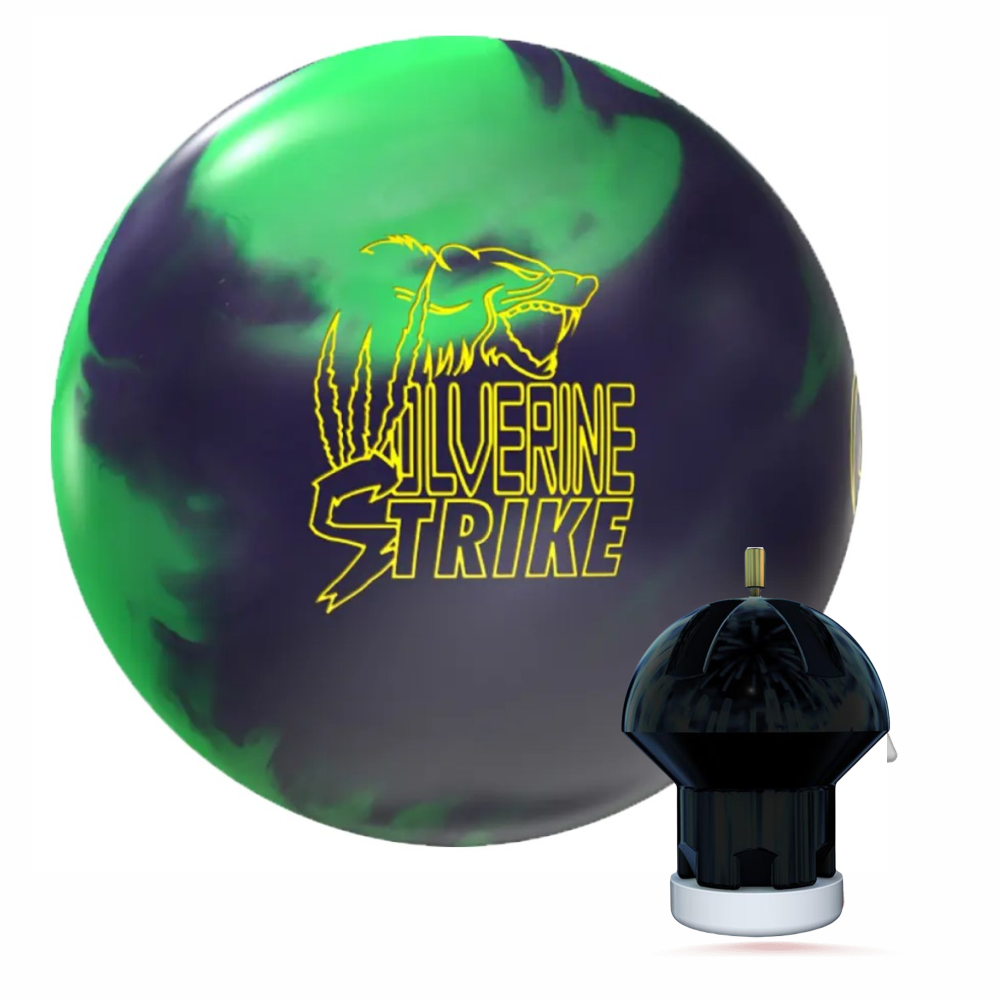 Reviews
No reviews found
Read or write a review