1 year Limited Warranty

14 days right of return

Meer dan 3500 producten

Pay as you like

4 - 8 working days + Shipping time TNT
Information
The choice of the pros for style, comfort, support and performance
Coated metal back hand support system offers exceptional comfort and support

Woven palm leaves additional contact with the surface of the bowling ball, resulting in additional lift and revolutions

Extra wide strap provides support and ensures consistent wrist position

Velcro closure keeps the glove firmly in place, yet easily removed between frames

Color: Black / Charcoal

Sizes: For the left or right hand in S, M, L, XL and XXL
Brunswick accessories are uniquely packaged in clear vinyl envelopes with a sliding side zipper for easy access to the product.
Glove / wrist rest Dimensions
Use the following method to find your approximate glove size.
Wrap a tape measure around your hand at the widest point (usually the knuckles) and make a loose fist. See the table below which size best suits you.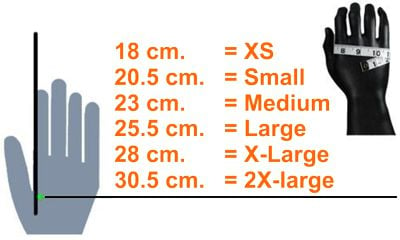 Gerard D.
10 November 2019
Prima bowling handschoen lekker mee gespeeld