1 year Limited Warranty

14 days right of return

Meer dan 3500 producten

Pay as you like
Information
Storm is happy to announce the revival of the Virtual line with Virtual Energy Blackout!

With this new revival comes something old and familiar- the Shape-Lock HD asymmetric core. Inside the Virtual Energy Blackout, the Shape-Lock HD core will help create a sharp, angular backend read for more style bowlers.
Wrapped in the ReX Pearl reactive coverstock and finished with Reacta Gloss, today's lane conditions are no match for the Virtual Energy Blackout. 
Here's what Storm has to say about Virtual Energy Blackout: 
The Virtual Energy Blackout builds on an already concrete foundation created by the Shape-Lock HD Core. But now, and sleeker than ever, the Blackout has taken the reigns with a tour-inspired 1-tone design. The shape you didn't know you needed until it was gone is back!
Strengths
Easy length, a strong breakpoint, and a big back end motion are what we like best about the Virtual Energy Blackout. This ball had some big shoes to fill with the Virtual Energy name on the side, and it easily lives up to that name.
Weaknesses
Even with the shiny box finish, the Virtual Energy Blackout is too angular and has too much hook for shorter and drier oil patterns. Balls that flare less and that have less aggressive shells were better options on this type of condition.
Overall Summary
The Shape-Lock HD core returns to the Premier line with the Virtual Energy Blackout. This ball is very clean through the front and very responsive to the friction, which allowed our testers to easily open their angles with plenty of downlane recovery.
Do you want us to drill the ball, then choose the desired drilling service, fill in the details and add it to your shopping cart.
Specifications
| | |
| --- | --- |
| Power Scale: | 229.9 |
| Factory Finish: | Reacta Gloss |
| Finish: | Polished |
| Coverstock: | Pearl Reactive |
| Coverstock Name: | ReX Pearl |
| Differential (15lbs): | 0.052 |
| Flare Potential: | High |
| Core Type: | Asymmetric |
| Core Name: | Shape-Lock HD |
| RG (15lbs): | 2.48 |
| Lane Condition: | Medium-Heavy |
| Mass Bias Diff (15lbs): | 0.020 |
| Breakpoint Shape: | Sharp/Angular |
| Performance: | Pro Performance |
| Release Date: | 09/23/2022 |
| Ball Warranty: | 1 Year |
| Torque (1-10): | 8.8 |
| Length (1-25): | 17 |
| Backend (1-20): | 18.8 |
| Total Hook (1-100): | 58.5 |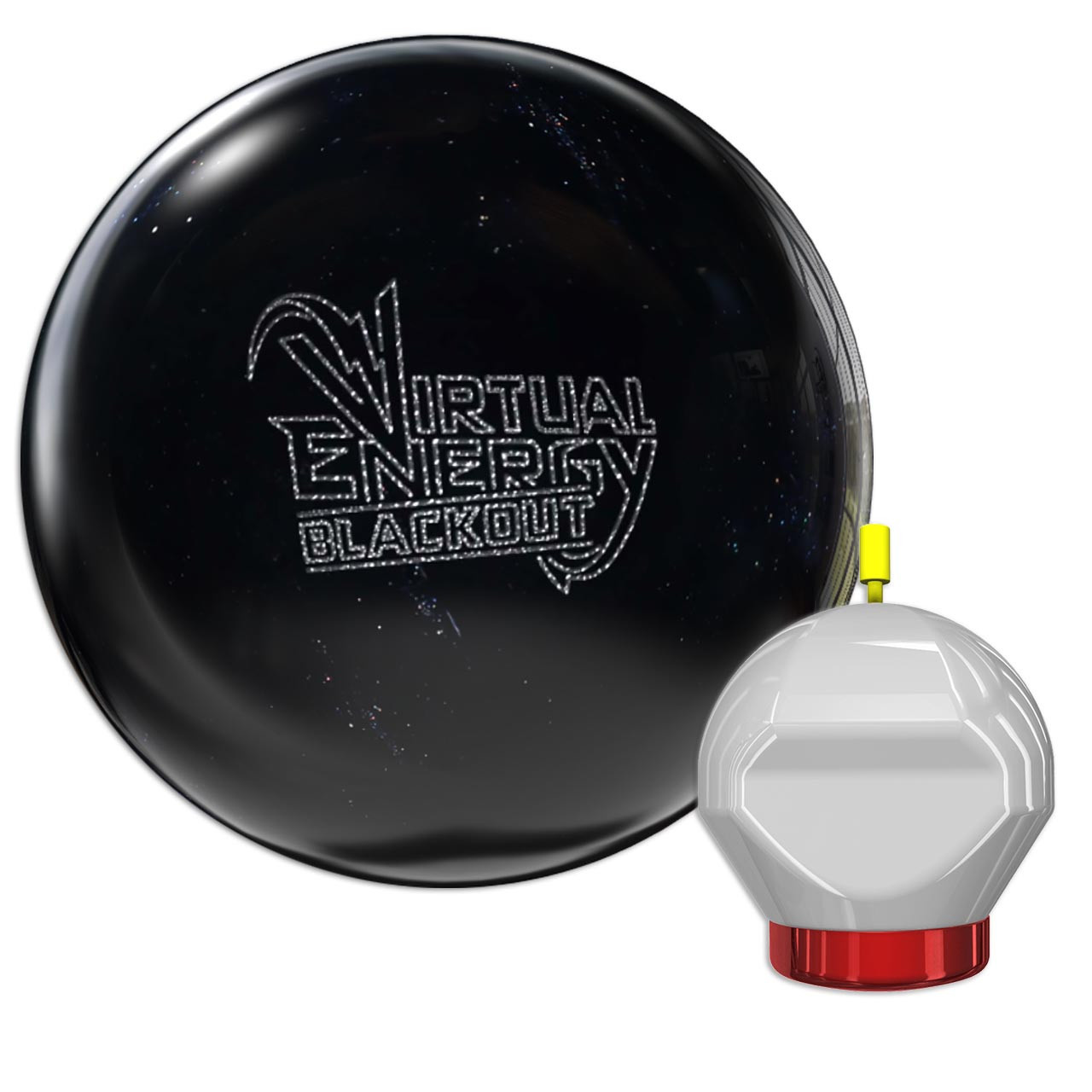 Reviews
No reviews found
Read or write a review