Basic Drilling Service Choose your own drilling
1 year Limited Warranty

14 days right of return

Meer dan 3500 producten

Pay as you like

1 - 2 Weeks + Shipping time TNT
Information
This service is recommended for the recreational bowler who would like to own their own bowling ball. This is a standard conventional layout using an average for the span and hole sizes. Standard drilling services cost €15,-
Below is a table of the right handed (Reverse Ring/Middle for left handers) measurements used to drill your bowling ball. They are given for informational purposes only and are not guaranteed.

The fit of this service is not guaranteed and minor adjustments may have to be made to the hole sizes once the ball has been received. We will finish off all the holes and the ball will be ready to bowl with once it is received.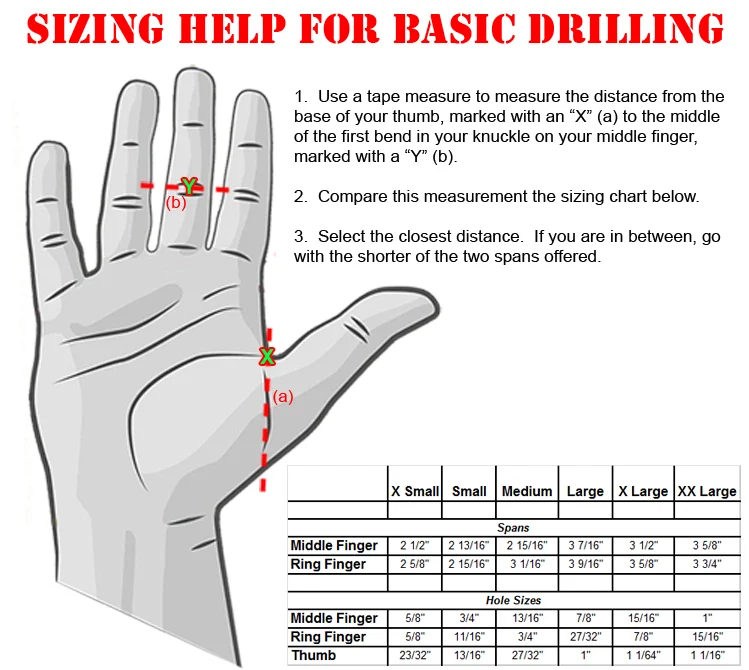 Drilled bowling balls may not be returned for any reason other than a manufacturer defect. Ball fit and reaction are not guaranteed by BowlingshopEurope. Drilling charges cannot be reimbursed.
Please allow up to 7-14 days for the service before your order will be shipped.
Jürgen D.
27 January 2020
Tolle Qualität, schnelle Lieferung und vor allem gute Beratung vor der Bestellung, super!
Klasse Service ! Auf E - Mails wird Ruck zuck geantwortet. Auch die Bohrung vom feinsten. Das Design einfach Klasse.
Super schnelle Lieferung ! Auf jeden Fall zu empfehlen !
Joaquín M.
13 December 2018
Perfect Basic drill for beginners like me. fast drilling, fast shipping and very good communication. 10/10. I will buy in future for sure.